Adult bikes:
Merida BIG 7 500, 300 & BIG 9 40d

This year (2016) our rental bikes are better than ever. We have decided to use Meridas BIG 7 500 & BIG 9 40d. These bikes have great performance and a smooth ride. They are all standard this year with 3x10 drivetrain, hydraulic disc brakes and Rockshox Forks.
PRICES - £20 Full Day or £17 for Half a day
ALL NEW FOR 2017!! - KTM CHICAGO
Full Suspension Bikes:
Full suspension bikes are now available to rent from us. The Merida One Forty makes the perfect bike for the Lake District terrain. With a combination of Fox and Rockshox products, these bikes are the choice for the more adventurous. Prices for a full day are £39.99 (10-5)
Electric bikes:

We now have a fleet of Highperformance electric bikes to rent for £30 per day,£20 for half a day and £10 per hour... ALL NEW for 2017! Merida BIG 7 E-Bike and eSpresso 600.

Road Bikes:

For 2017 we will be renting some of the best road bikes on this planet! The Merida Reacto series. With some bikes fully equipped with Shimano DI2 gearing, shifting is consistent every time. Prices are £50 for the whole day (10-5)
For the kids :
Merida 20 inch and 24 inch bikes available. Please call for more info and availability - 01768773940
For 2017 we have double and single buggies for rent all at £10 per day.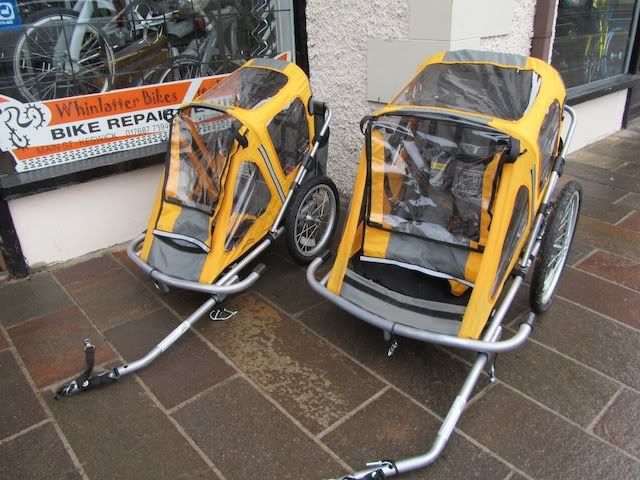 We require on collection:
Drivers licence, proof of address and credit card details.
Our Discounts:
Our family fun day discount package is amazing value. It includes 2 adult bikes and 2 childrens bikes Helmets for all. pump patch kit.full day rental all for just £50.00.
We are happy to take bookings for Schools Associations or other large groups. At a discount of 10% .Also add a second days hire for 10% discount. Discounts cannot be combined.
Routes
The Keswick area offers many opportunities to explore the Northern Lake District Fell and Forests, maps and trail suggestions are available to help you get the most from your visit (from nice easy family trails to extreme DH tracks) as shown above we have some of the best routes in the lakes on offer.
Hire Bike Sales
We have different hire bikes for sale from previous seasons. The age of the hire bike will determine the price. We have womens and mens for sale. See below for a sample of the bikes for sale.